GROSS!
At least that's what I thought, until I found this website: http://www.ceilume.com/
How cute are these ceiling tiles??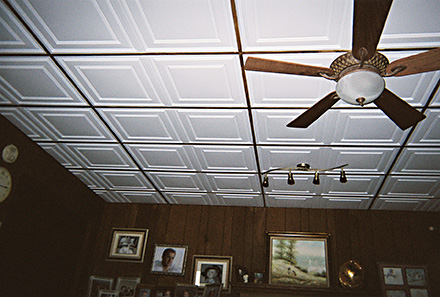 Our frames are brown like the ones above but I think I'd prefer to paint them white so everything matches..that is, if we opt for the white panels. I ordered 3 free samples: white, latte and sand because you never really know what color looks like online! And while the panels aren't cheap ($12 each), they would be for our family room downstairs where we'll be spending a decent amount of time, so I don't necessarily mind splurging a bit...but we'll see how I feel once the samples come in!